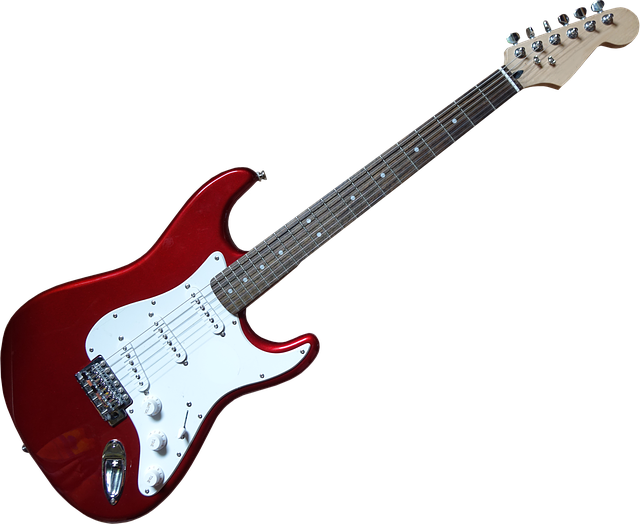 Wolf mix
Wolfpeople
Wolf People was een Engelse psychedelische-rockband uit Bedford. De band werd in 2005 opgericht door zanger-gitarist Jack Sharp en drummer Tom Watt. De band is vernoemd naar het jeugdboek Little Jacko and the Wolf People van Margaret Greaves; het demo-album uit 2005 droeg eveneens de naam van het boek. De band werd in 2005 opgericht door Jack Sharp. Hij was daarvoor actief als producer voor hiphopartiesten voor wie hij instrumentaal werk afleverde. Toen hij 14 jaar oud was, klopte Sharp bij Tom Watt aan nadat hij hem hoorde drummen met de vraag of hij deel wilde uitmaken van de band. Achteraf bleek dat Sharp niet Watt hoorde spelen, maar zijn zus. In eerste instantie maakte het duo hiphop, totdat Sharp en Watt luisterden naar het debuutalbum van de folkrockband Pentangle. Sharp ging luisteren naar de muziek van Anne Briggs, Shirley Collins en The Young Tradition. Tussen 2005 en 2007 nam Sharp enkele singles en ep's op en na het aantrekken van bassist Dan Davies gingen de leden als volwaardige band verder. Meer op wikipedia...
Wolf parade
Wolf Parade is a Canadian indie rock band formed in 2003 in Montreal. The band released three full-length albums before taking a five-year hiatus in 2011. They announced their return in 2016, releasing a self-titled EP in May of that year, and a fourth studio album, Cry Cry Cry, in October 2017. Their fifth studio album, Thin Mind, was released on January 24, 2020. Wolf Parade began in April 2003, when former Frog Eyes member Spencer Krug was offered a gig by Grenadine Records' Alex Megelas. With only a three-week deadline to form a band, Krug contacted a fellow Canadian guitarist Dan Boeckner (formerly of British Columbia band Atlas Strategic) and began writing songs in Krug's apartment. Initially using a drum machine for their rhythm section played through computer speakers, Krug later invited Arlen Thompson to the lineup as the drummer; however, the newly formed trio rehearsed as a full band only the day before their first show. During the tour, Wolf Parade recorded and released their self-titled debut EP (also known as their 4 Song EP). In September 2003, Hadji Bakara joined Wolf Parade, contributing his synthesizer and sound manipulation skills to the lineup. By the summer of 2004 the band released its second independent, self-titled EP, commonly referred to as the 6 Song EP. In September 2004, the band traveled to Portland, Oregon to record with Modest Mouse's Isaac Brock. Brock had recently signed the band to Sub Pop when he was an A&R man for the label at the time. He had known Dan Boeckner from his days in Atlas Strategic, who had toured with Modest Mouse and were offered a Sub Pop signing just before the band split up. Wolf Parade spent two and a half weeks working 14-hour days in Portland. After some remixing, the band returned to Montreal to finish recording. The album was scheduled for a May release, but then pushed back. On its new record label, the band released its first widely distributed EP, Wolf Parade, in July 2005. Meer op wikipedia...
De Wolff
DeWolff is een psychedelische bluesrockband uit de Nederlandse provincie Limburg. De band is in 2007 opgericht in Geleen en bestaat uit Pablo van de Poel (zang/gitaar), zijn broer Luka van de Poel (drums) en Robin Piso (Hammondorgel). DeWolff heeft tot heden één EP en negen albums uitgebracht, waarvan twee live-albums. Deze zijn allemaal ook op vinyl uitgebracht. Op kant B van de vinyl-EP staan live-songs. DeWolff won de eerste prijs in de landelijke finale van Kunstbende in 2008. Het was de eerste band in de geschiedenis van dit evenement waarbij de jury geen kritiek had. Nadat Ron Engelen (REMusic Records) ze ontdekte, kregen ze in augustus 2008 een platencontract. Ondertussen stonden ze al een aantal keer met een eigen show in de grote zaal van het Amsterdamse Paradiso. In 2010 had DeWolff haar eerste Pinkpop-optreden; dit vond zondag 30 mei plaats op de Converse-stage. Ook gaven ze hun eerste concerten in het buitenland, namelijk in België en Duitsland (het door Rockpalast georganiseerde Crossroads-festival). In 2011 kregen meer internationale podia interesse in DeWolff, onder andere Frankrijk (Nancy, Rouen), Hongarije (Sziget, Boedapest) en Italië (Live Rock Festival, Sienna). In 2012 zijn optredens gegeven in Frankrijk, Oostenrijk, Zwitserland, Italië, Duitsland en Polen. Ondertussen tekende DeWolff in november 2011 een platencontract met de platenmaatschappij GoSet Music die de single 'Don't You Go Up The Sky' en het album Orchards/Lupine in Australië en Nieuw-Zeeland uitbracht. Op 8 mei 2012 kwam dit album uit in Italië bij de platenfirma OTRLive/Universal. Meer op wikipedia...
Howlin' Wolf
Wolf! / Anna Wolf / Lunatic Wolf
Two Wolf / Blind Wolf / Wolf & Crow